What we know
Civil engineering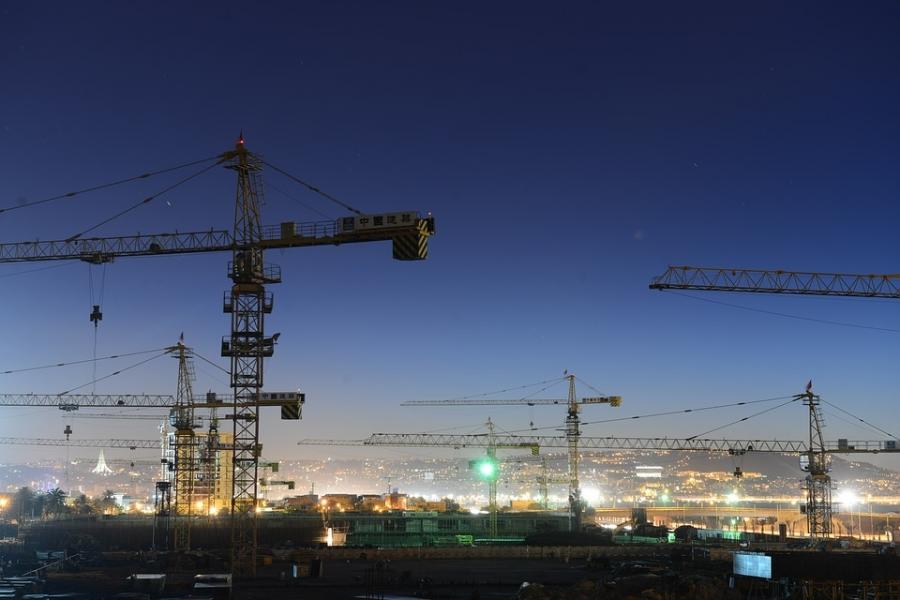 In construction projects, disputes arise between the owner, builder, developer and suppliers. The large number of subcontractors makes it difficult to coordinate and comply with plans, agreements and technical solutions. Do the delivered materials and goods, or the building as a whole, comply with the tender specifications and quality standards? Have the technical regulations, rules and standards (e.g. EN / DIN standards, VDI guidelines, TRGS, DGVW or DVS rules ...) been observed? How is the schedule of services to be interpreted and was it fulfilled? Can acceptance be demanded or is rework necessary? How is the bill of quantities to be supplemented? Who has to remedy defects? Years of legal battles are not a solution and do not advance the project. A pragmatic resolution of such disputes requires in-depth experience with quality assurance, assessments of works and knowledge of "generally accepted rules of technology" and the "state of the art".
Technical project planning and execution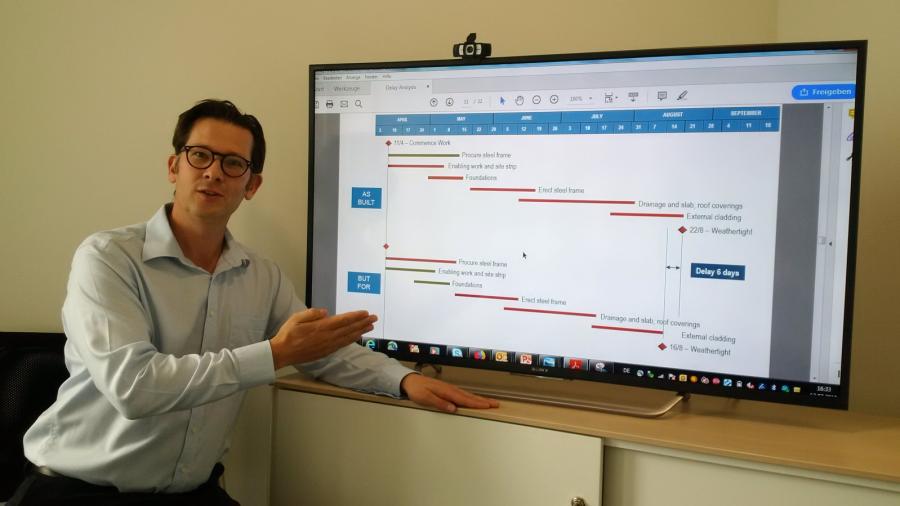 Large projects are based on complex planning and sophisticated logistics. Project steps are interlocked and intertwined. Unforeseen delays occur: the weather is not as forecasted, works take longer than expected, individual deliveries are delayed, approval procedures lag behind, subcontractors drop out, payment flows stall. Do these delays have an impact on the critical path? Are they due to unforeseeable events? Who is entitled to scheduled time buffers? Can the contractor claim for additional time or compensation? These questions can bring the entire project to a halt.
In the midst of project execution, quick decisions and pragmatic solutions are needed. Conciliators with an understanding of the technical issues, planning concepts, as well as the contractual framework and the applicable rules (FIDIC, VOB or similar) can help. With their help, it is possible to get everyone around the table, to agree on an addendum or find provisional solutions. Under certain circumstances, delays can be caught up by additional shifts. Sometimes further partial payments have to be made to get the project back on track - possibly in exchange for acceptable collaterals. And often, it is necessary to defer liability issues to a later stage, and not argue them while the project is underway.
Power plants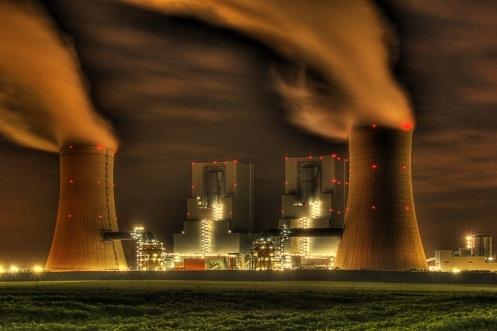 In power plants, disagreements arise between the plant builder and the operator. At the heart of the matter are conformity, quality and damage cases that call the plant availability into question. Under certain circumstances, failures can also have an impact on third parties or the general public. Does the delivered plant fulfill the agreed specifications? Was the plant operated in compliance with the design and regulations? Is the damage caused by deficiencies in manufacturing or assembly, or by flawed materials? Was a shutdown necessary? Are the planned corrective measures appropriate? Who can, may or must carry them out? Who is responsible for the failure? Who is liable for additional costs and lost profits?
A consensus on these questions requires a common understanding between the parties involved. This can be reached with the help of a conciliator who knows how power plants work; which regulations apply (Pressure Equipment Directive, AD 2000, Ordinance on Industrial Safety and Health, Machinery Directive, ASME ...); and who is familiar with the interaction between the Notified Body, the Approved Inspection Body, the government authorities, the QA/QC departments of the manufacturer and the operator, and, if necessary, lawyers and insurers.
Solar and Wind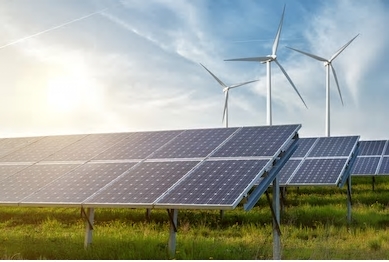 The construction and operation of wind and solar plants concerns manufacturers, operators, grid operators, customers, suppliers, authorities and regulators. Between these stakeholders, disputes arise regarding technical damages as well as economic and legal framework conditions. Damage can lead to fire risks, reduced performance or even complete failure. Was it due to manufacturing defects, such as poor winding and bonding of the rotor blades, untight junction boxes or the design of the support structure? Did the construction correspond to the state of the art? Was a damage caused by non-proper operation or environmental impacts? Does the efficiency correspond to contractual promises? Who bears the risk for planning law restrictions or changed feed-in conditions, construction delays or fluctuations in grid capacity? How and by whom can proper disposal be carried out? Successful dispute resolution requires knowledge of the applicable rules and regulations, as well as technical know-how regarding the construction and operation of wind and solar plants.
Pressure equipment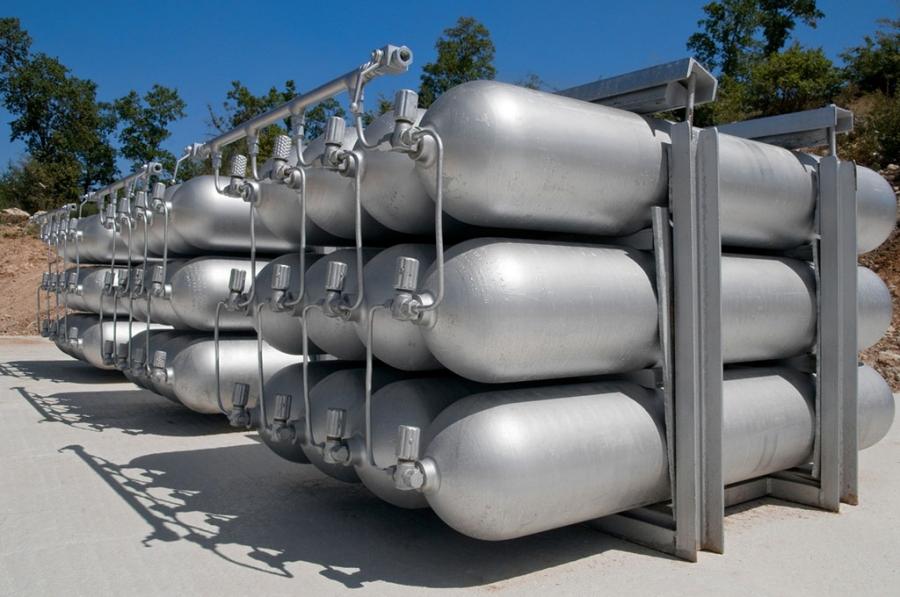 Quality issues often encumber the relations between manufacturers and operators of pressure equipment. Was a failure caused by poor quality of the pressure equipment, e.g. by welding or material defects or by improper operation? What are the regulations and specifications the equipment has to comply with? What was the inspection concept for non-destructive testing - on the one hand, during manufacturing and before commissioning, and on the other hand, during operation and shutdowns? Was the manufacturer's self-monitoring appropriate, professional and in accordance with the contract? Are any incidents, failures or other consequential problems due to quality or monitoring deficiencies? Who is responsible for damage, shutdowns or rework? Can an effective remedy be agreed upon for the future?
For the settlement of such type of disputes, a sound understanding of the relevant regulations, such as the Industrial Safety Ordinance, the Pressure Equipment Directive (PED), and possibly ASME, JIS, DOSH, Indian Boiler Regulation or similar, is indispensable. In addition, many years of experience in the manufacture, operation and monitoring of pressure equipment can be of help.
Chemical plants and refineries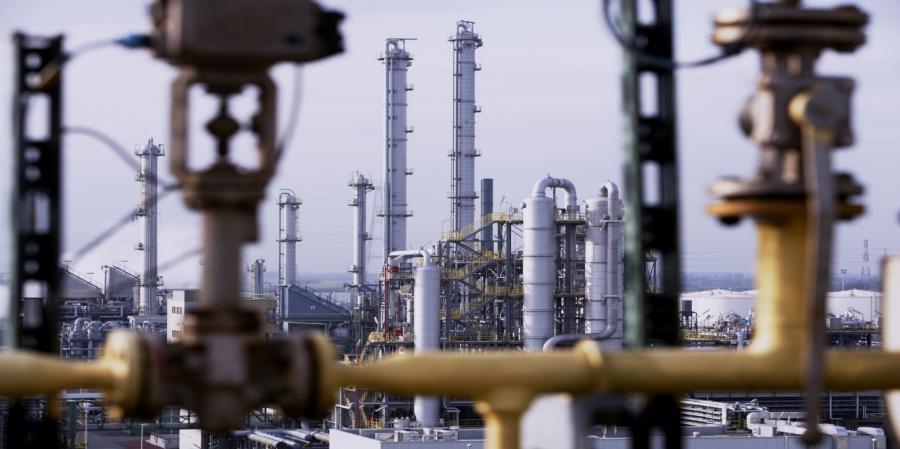 The operation of chemical plants and refineries requires a high degree of care. Safety risks and maintenance works cause unscheduled shutdowns, extended turnarounds and production losses. Difficulties in supply and removal of components can also jeopardize the availability of the plant. Who is responsible for failures and for their knock-on effects on the safety and reliability of the plant? In order to resolve such disputes, practical experience of chemical plant operations and shutdowns is helpful, in addition to chemical, process and materials engineering knowledge. This includes an understanding of the applicable regulations as well as experience in working with the relevant authorities and inspection bodies.
Steel and concrete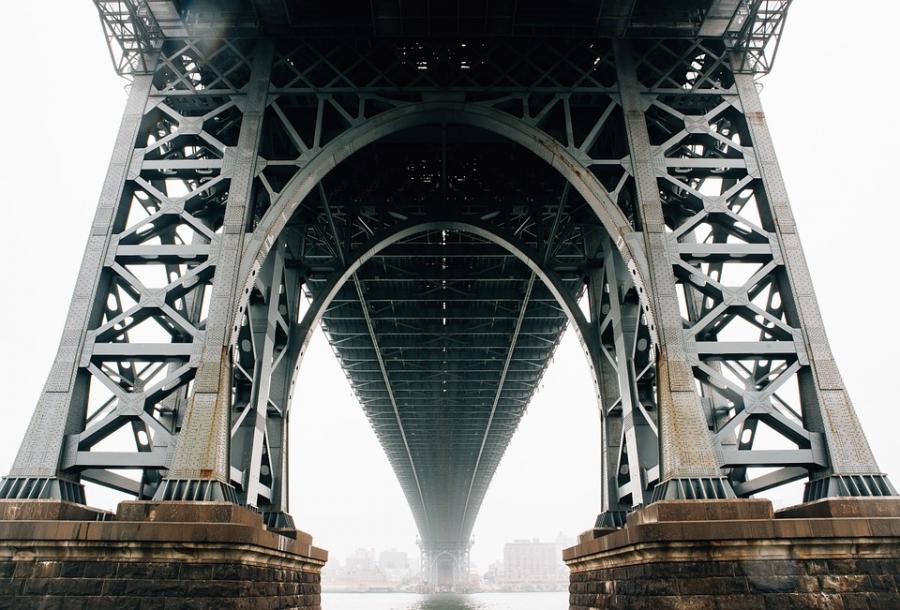 Difficulties and deviations from the plan can occur during the erection of steel and concrete structures: failure to deliver on time, disagreements over the quality and quantity delivered or over the specifications agreed, additional work and expense due to plan changes or official instructions... Have the applicable norms and standards been complied with? Are maintenance measures necessary, are the proposed measures suitable and are they carried out properly? Is refurbishment necessary and possible, at a reasonable cost? Conflicts also arise over demolition or dismantling, as well as project planning, tendering and invoicing.
In order to move the construction project forward, it is necessary to reconcile the interests of the client, general contractor, suppliers and manufacturers. This is most effectively achieved with the help of a neutral conciliator who has a good technical understanding of manufacturing, materials procurement, quality and project management, as well as the legal and regulatory framework.
Materials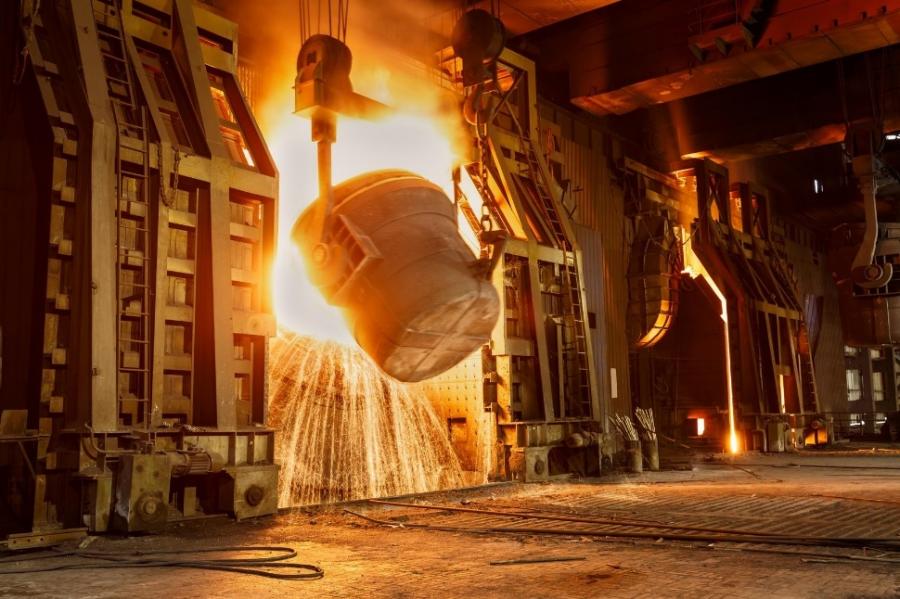 Materials and their possible applications give rise to a wide variety of problems and disputes. Does the delivered quality meet the specifications? Are deviations from the specification critical or can the material still be used for the intended application? Does the material comply with the state of the art? Was the material selection appropriate, in accordance with the rules and regulations? Are deviations due to melting or to subsequent processes such as cold/hot forming, surface or heat treatment? Were there any defects and are they the primary damage cause? How can the recurrence of similar quality issues be avoided in the future and supply relationships be maintained? Resolving such disputes requires experience with metals, plastics and ceramics, notably as regards quality assurance, order specifications, national and international standards, as well as 3.1 and 3.2 certificates.
Failure analysis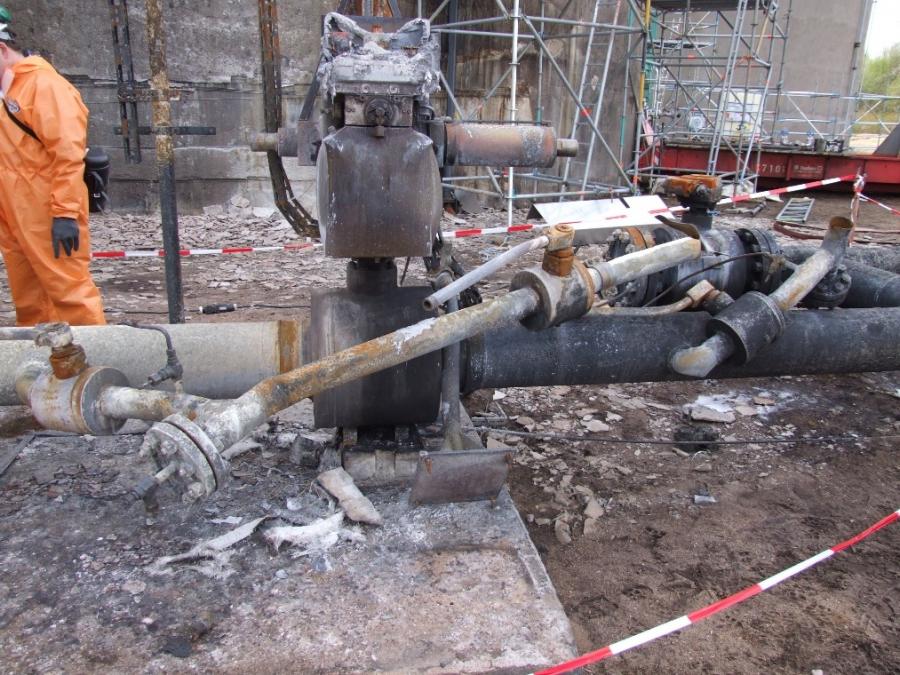 Damages can be analysed by means of on-site inspections and examinations of material samples, as well as by modelling. The damage type and the damage causes are evaluated by an expert. Differing opinions on the expert's report are often the result, leading to counter-opinions and further statements, for example from the insurers involved. The more complex the damage, the more expert opinions are generally produced. Going to court usually only leads to further technical experts being commissioned to clarify the matter: What are the causes of the damage, who contributed to it and to what extent? Have all information, such as laboratory and on-site results been carefully evaluated and all influencing factors been taken into consideration? Are remedial and preventive measures suitable and proportionate? Judicial resolution is often not the best solution for such cases. A more appropriate resolution can be achieved by means of conciliation, provided that the conciliator has extensive experience in damage analysis and is able to weigh the results of the investigation.
Welding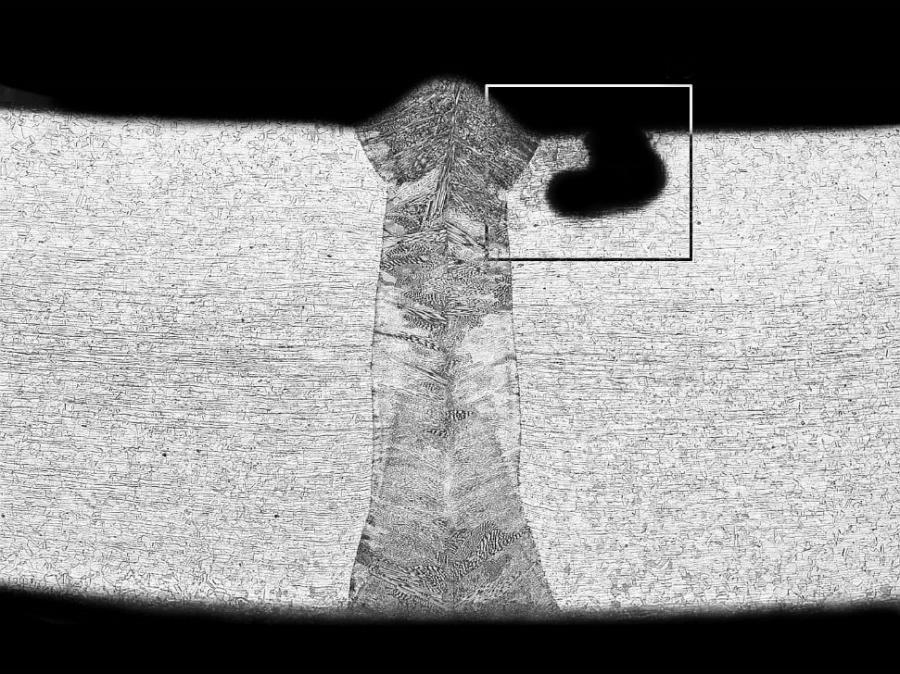 Welds are very often the crux of damage cases. Cracks, leaks and corrosion damage usually start at welded joints and in their immediate vicinity. Depending on the welds affected, this can lead to the failure of components or even the failure or replacement of entire systems. Was the welding carried out properly and in accordance with the state of the art? Was the execution and quality delivered as ordered? Was the chosen procedure for non-destructive testing (NDT) appropriate and was NDT carried out in accordance with applicable rules and regulations? Are the NDT results plausible? Were the workshop and assembly welds of equal quality? Are the welds able to withstand the operating conditions? Is replacement necessary and is it sufficiently certain that no further damage will occur after repair? An objective discussion of these controversial questions requires extensive experience in welding and materials technology, as well as a good understanding of operating conditions.
Buildings and facilities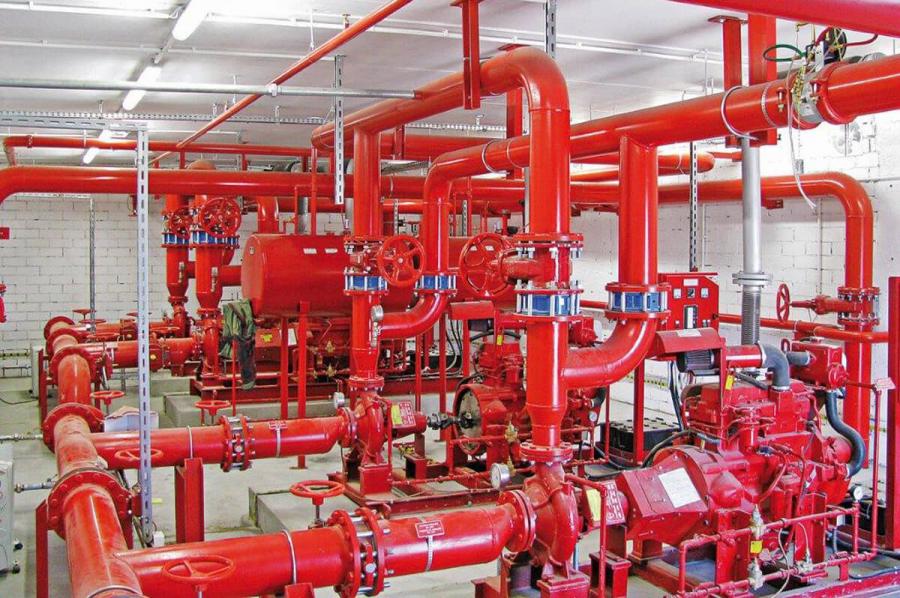 During the operation and use of facilities and buildings, special care is required for electrical, mechanical and hydraulic equipment. Considerable problems can arise due to malfunctions in fire protection, fire alarm and sprinkler systems, as well as in air conditioning, supply and disposal technology, but also in process measuring and control technology. Frequently, maintenance is also called into question. What was the cause of a damage? Which technical measures must be taken to repair defects and to prevent further damage? Who is responsible for failures and loss of use? What is covered by insurance policies? Who bears the risk of changes in the regulatory framework? The combination of detailed technical knowledge and a holistic understanding of the problem help to resolve such disputes.
Piping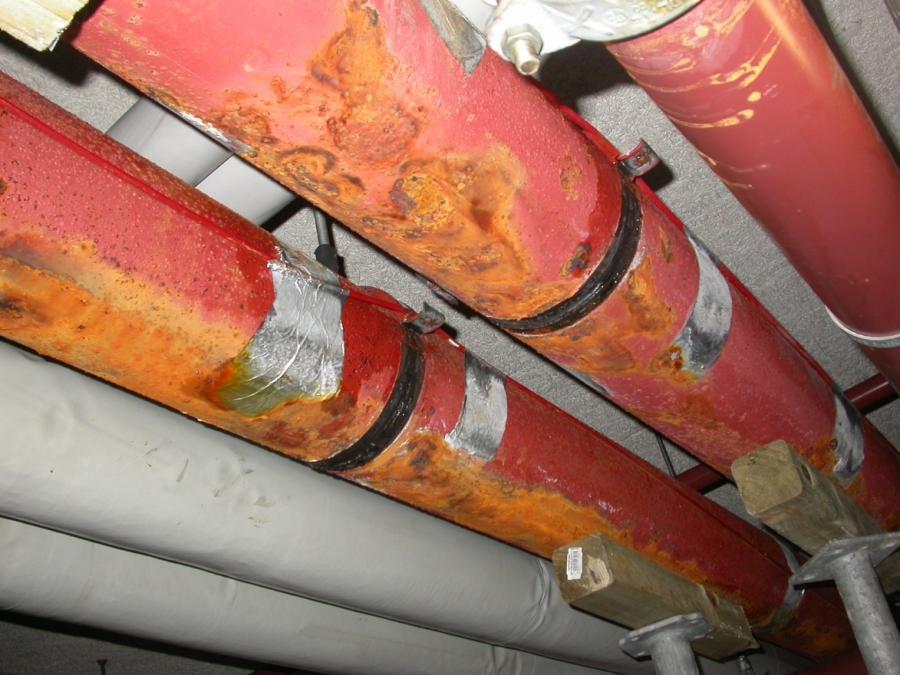 Pipelines are a frequent source of disputes. Who is responsible for a damage, the manufacturer, the installer, the operator or maintenance staff? Is only one pipe section affected? Can it be repaired, or is a complete replacement necessary? Are all operational conditions and loads on the pipeline known and sufficiently evaluated, such as medium, internal pressure, temperature, system stresses, corrosion and creep? Is the specific application duly taken into consideration?
Proper solutions require not only general knowledge in the manufacturing, installation and operation of metal and plastic pipes, but also experience in process engineering and with the relevant regulations.
Drinking water, heating, sanitation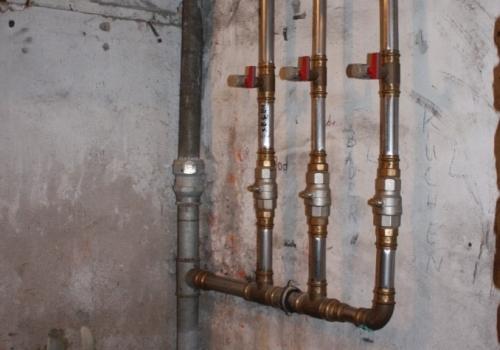 Water leaks frequently occur in metal and plastic pipes, in particular at welded, plugged, glued or pressed joints. In household installations, even a small leakage can result in major damage. In addition, elevated levels of heavy metals, such as lead and copper, as well as microbiological contamination in drinking water can cause hazards. Disputes arise between manufacturer and owner, between planner and installer, and sometimes also between tenant and landlord, and such disputes may further affect water and waste water utilities as well as insurance companies. Was the installation state of the art? Did the planner and the installer work and interact properly? Where does the contamination come from and are remedial measures proportionate, effective and sustainable? Who will pay for consequential damage? Settling such conflicts requires practical and theoretical knowlegde of household installations and pipe systems, including the reactions between materials and water, as well as the relevant regulations.
Automotive & Rail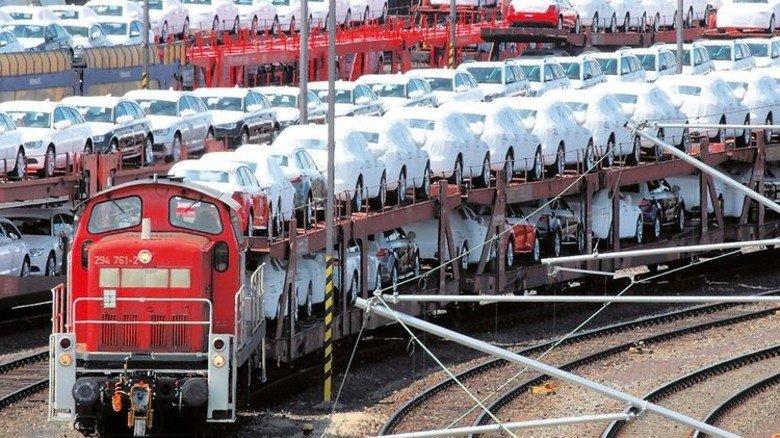 Automotive & Rail solutions involve complex designs, usually in a very confined space. The overall functionality of the vehicle depends on the interaction of the smallest components. The relationship between vehicle manufacturers and their suppliers is therefore often overshadowed by quality cases and delivery bottlenecks. Slight deviations from manufacturer specifications and standards can affect entire batches and result in safety risks and expensive recalls. Questions of product liability, especially in case of consequential damage, also trigger controversies reaching far beyond the individual case.
With the help of conciliation, liability issues can be addressed in a forward-looking manner. Serious harm for existing supply chains can be averted. This can be achieved if the conciliator involved has an eye for technical details and understands quality assurance systems and contractual supply schemes.
Mechanical engineering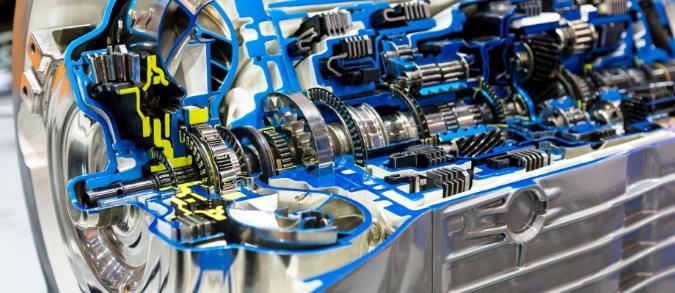 Between manufacturers, suppliers and operators of machines, not everything runs like clockwork. Does the delivered machine meet the agreed specifications? Is there a problem in the control and regulation technology, sensor technology or robotics? Are several machines or batches affected? Who is liable for production downtimes and recalls? Who has to assume warranty claims? Was there misuse on the part of the machine operator or the end consumer? Even small deviations can have a big impact. Defective machines or tools can bring an entire production chain to a standstill or affect the end products. Discussing and analysing technical deviations and their impacts with an experienced conciliator can help the parties resolve their dispute.
Products and product safety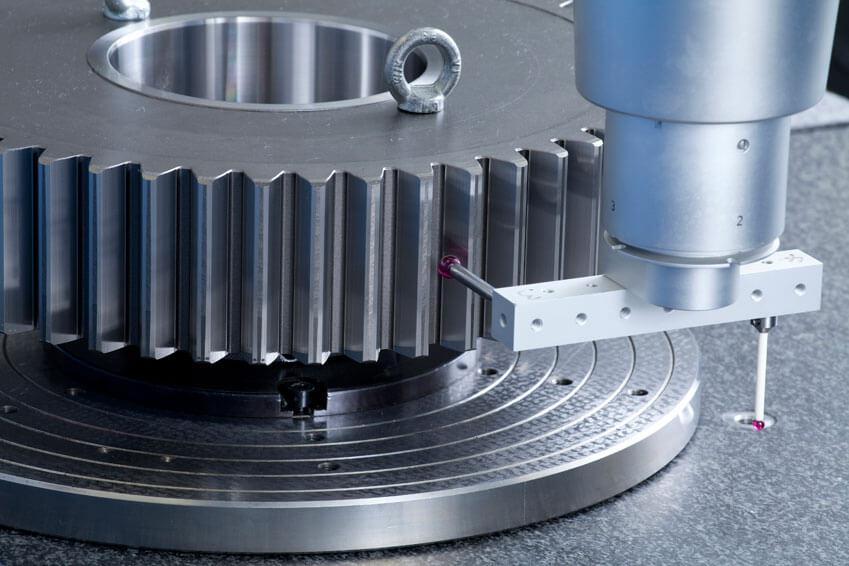 Our modern world is shaped by global flows of goods. The requirements with regard to product safety and conformity vary from market to market. This is where conflicts arise between manufacturers, distributors and purchasers: Does the product design comply with the relevant standards? Is the purchaser allowed to refuse acceptance? Do the operating instructions contain all the necessary instructions and warnings, including for cases of foreseeable misuse? Where lies the root cause of a product failure: in quality defects, non-conformities or improper use? Is the manufacturer's quality assurance system adequate? In the face of a recall, has a plausible risk analysis been performed (e.g. FMEA)? Product-related disputes can frequently be resolved by means of conciliation, regardless whether they concern liability risks, recalls, delivery bottlenecks, or any associated costs and damages. A conciliator with practical experience in the area of quality assurance and with the application of product safety standards adds value.
Links auf zusätzliche Funktionen und Kontaktinformationen überspringen